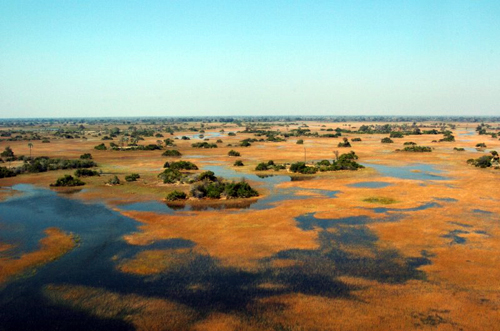 Imaged sourced from here
I remember first hearing about this series when my step-father asked for it one Christmas. I was slightly bemused being young and judgmental. But then the hype and acclaim got louder and louder. And I knew I was being silly.
But I have still left it until now to read about Precious Ramotswe and her detective agency. I am actually glad this challenge kicked me up the butt to read this book. Did I think it was as amazing as all the reviews have told me for the last 10 years? No. Was it a fun read? Yes. I did feel it was a little tainted with the overhype, but that is not the book's problem.
What actually impressed me about the book was two things. One was the sense of place. Alexander McCall Smith has an amazing way of describing the landscape and the surrounds that you actually feel like you are there. I saw an interview with him and he was just so in love with the landscape of Zimbabwe (where he grew up) and Botswana, and that makes complete sense as it it comes across in his writing. It was like the country and the environment was a character in the story. As someone who comes from a very ragged country herself, it was lovely to have that kind of environment talked about in a book. None of this Thomas the Tank Engine style of manicured landscape, this was real.
Secondly, there is no doubt this book is a cozy. However, there are so many topics and taboos that are talked about in this medium that don't usually fit. It was refreshing. Cozies have a tendency to be so clean and sanitised. None of that horrible life stuff (besides murder of course). But this one talks about rape, witchcraft, domestic violence, sacrificial killings, etc. It was an interesting mix. And yet a very safe way to raise these issues. I was impressed with the sensitivity to the audience, yet the lack of glossing over the truth.
Did I completely fall in love with it? No. Will I go back for a second helping? Yes. I need to see how it develops. I probably won't stick around for the whole 14 books, but I have a bit more time in me for Precious and her agency in the meantime.
Tephra, the new chicken, decided she wanted to write to you all too. I include her blog post below: "25555555555555555555555555555555555thuiuiuiuigggynutuul,;l'[=K9.;;;;;;;;;;;;;;;;;;;;;;;;;;;;;;;;;;;;;;;;;;;;;;;;;;;;;;;;;;llllllllllllllllllllllllllllllllllllllllllllllllllllllllllllllllllllllllllllllllllllll568655555555555555555555555555555555555555555555555555555555555555555555555555555556+"